The Masons Family
About Masons Self Storage
Here at Masons Self Storage, we have a long track record in helping our customers, throughout South Wales, find the perfect storage solution to suit their budgets and personal space requirements; whether they're moving home or a business looking for a bit of extra space for their stock!
When you're choosing to work with someone, it's important to know their history; so we'd like to give you a little overview of where we've come from and why Masons Self Storage is the secure choice for your storage needs today.
Masons Self Storage
The Masons Story
For over 100 years the Mason family have been looking after homes and businesses, both locally and across the world. We started out our business life in 1905, when Sidney Mason founded 'Masons of Barry', a local removals company that is today known as Masons Moving Group. In 1991 the Mason family saw an opportunity to further help local homes and businesses by offering secure self storage to those needing a little bit of extra space… And so the Welsh Self Storage Centre was born later to become known as the 'Space Centre'.
20 years later, we made a decision to go back to our roots, introducing the trusted industry name of Masons to the world of self storage and in 2015 not only are we are proud to unveil our refurbished, state of the art Self Storage facility but also a unique mobile self storage service and a packing supplies shop, all under the same roof and under the new name of Masons Self Storage. Over 20 years of providing safe, flexible storage space and we're proud to continue our growth. That's why we're the best choice for your storage and packing supplies needs in South Wales.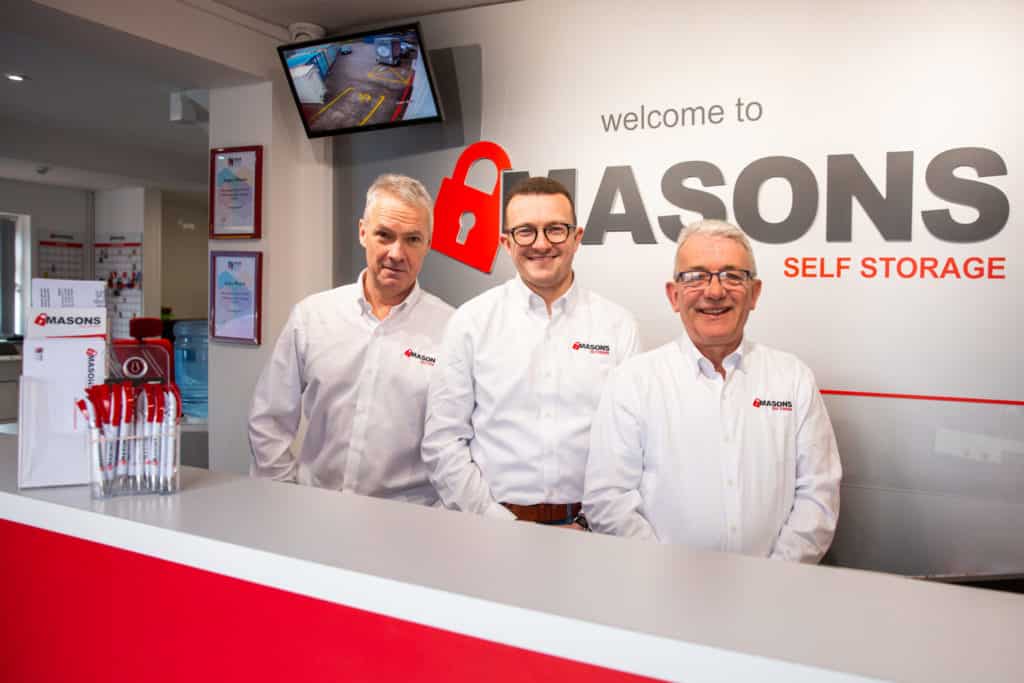 Masons Self Storage
Our Team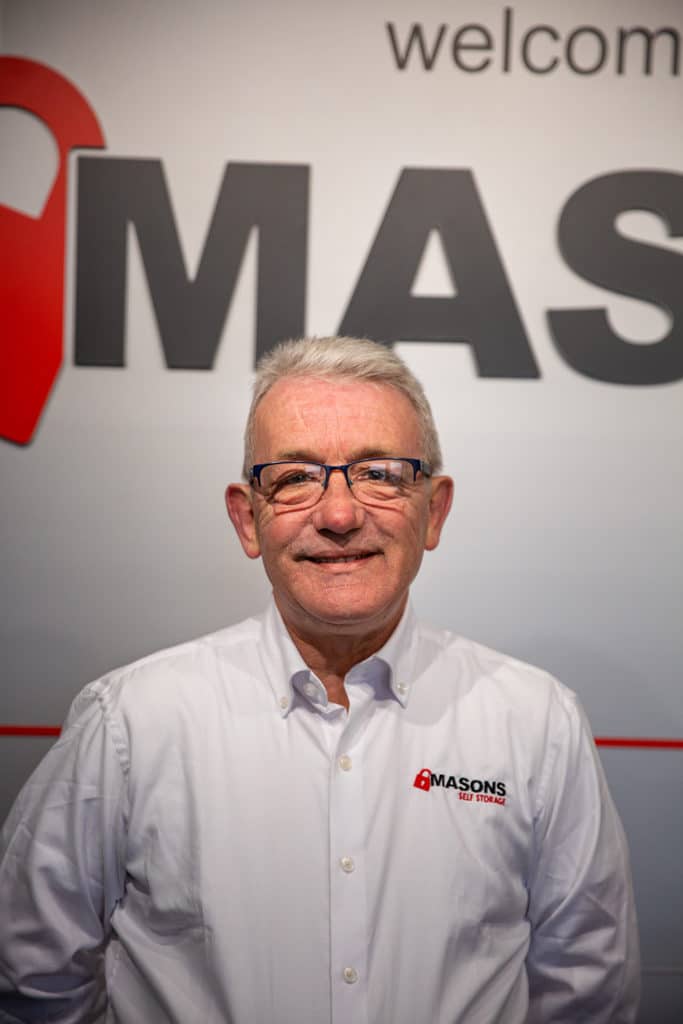 Gordon Mason
Director
Gordon, one of the founding directors of the Masons Group of Companies, took the plunge to invest in an exciting refurbishment programme to celebrate 25 years in the Self Storage business. Gordon's relentless vision keeps the businesses growing and evolving to meet customers changing needs. In his spare time, Gordon loves spending time with family, eating out at local restaurants whilst quietly building the family empire. Gordon also really enjoys his garden and holidays abroad to his beloved France!
James Mason
Marketing Manager
James wears lots of different hats… a young business man with ambition. Whilst managing the marketing side of the Masons Self Storage business, he also provides support to The Business Centre (Cardiff) Ltd which provides serviced offices, virtual offices and conference facilities to over 110 businesses in and around the Vale of Glamorgan. James enjoys socialising and eating out at nice restaurants with family and friends along with having a game of golf in his spare time!
John Walsh
Centre Manager
John has been with Masons Self Storage for over 7 years now and brings high quality storage and distribution expertise and knowledge in the sector. John has a special eye for seeing new opportunities within different areas of business and especially enjoys interacting with our customers. In his spare time, John loves being active whether it's playing or watching the local Dinas Powys rugby team, riding his bike or on his running machine. He also dedicates time to his garden and spends quality time with family and friends.