Here at Masons Self Storage, we're always looking for new ways to get involved and support our local community, from supporting the fantastic team over at Barry Town Pan Disability Football Team to sponsoring Belle Vue Music in the Park Festival in Penarth.
Before Christmas someone close to us received some challenging news and now we're hoping to bring our community together once more and offer them our support. Many of you will know James, our Marketing Manager, and his partner, Lucy; sadly, Lucy's mum was diagnosed with Breast Cancer just before Christmas. Thankfully, she's receiving treatment and should be back on the mend ASAP, plus Lucy's mum and her family has had the incredible support of Maggie's Centres.
Lucy and her family are so grateful for the wonderful support of Maggie's, and to thank them for everything they've done to take care of her mum, Lucy is taking on the amazing challenge of running 50 miles in January in order to raise money for Maggie's!
For you athletes and seasoned sprinters out there, 50 miles might not seem like that much but our lovely Lucy is just starting out on her running journey and needs all of the support that we can give her to keep her going and to motivate her through January!
Lucy has already made a fantastic start on her challenge and has already completed 10 miles! She's also smashed through her target of £150 and has already raised £600!! We would love to help her to raise even more and as much money as she can. If you would like sponsor Lucy's fundraising and donate towards Maggie's, you can do so here.
Keep an eye on our Facebook page as we will share Lucy's updates as she ticks off the miles!
Who are Maggie's Centres?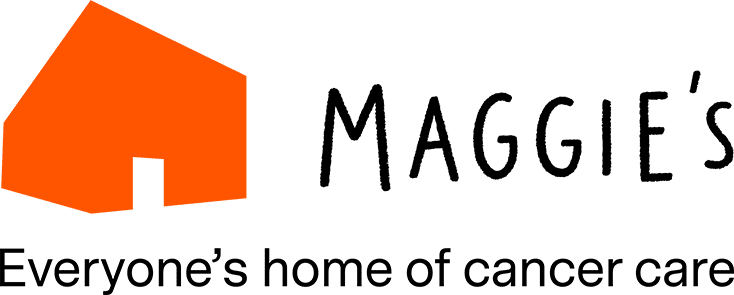 Maggie's offers the best possible support for free to anyone with cancer. Anyone can visit a centre or join the online community. We help people take back control when cancer turns life upside down, by helping to provide professional support for anything from treatment side effects to money worries. Family and friends can visit Maggie's too.
Maggie's was born from the very real experience of Maggie Keswick-Jencks, who sat with her children and husband in a corridor of Western General Hospital in Edinburgh in 1993 whilst a Consultant told them that her cancer couldn't be cured.
After this experience, Maggie and her husband, Charles, discussed the need for somewhere 'better' to go, outside of the clinical environment, but still nearby. The very first Maggie's opened in Edinburgh in 1996 and there are now 23 centres in the UK as well as three overseas!
The whole team at Masons Self Storage are delighted to be able to support Lucy in her fundraising efforts for Maggie's, as well as being a shoulder to lean on as her family goes through this difficult time.
If you would like to know more about work in the community or you are looking for secure and flexible storage for your home or business and you'd like to pop in for a tour of our state-of-the-art facilities, based just ten minutes from Cardiff Bay, then why not drop our team an email: info@masonsselfstorage.co.uk or give us a call on 0800 533 5708!