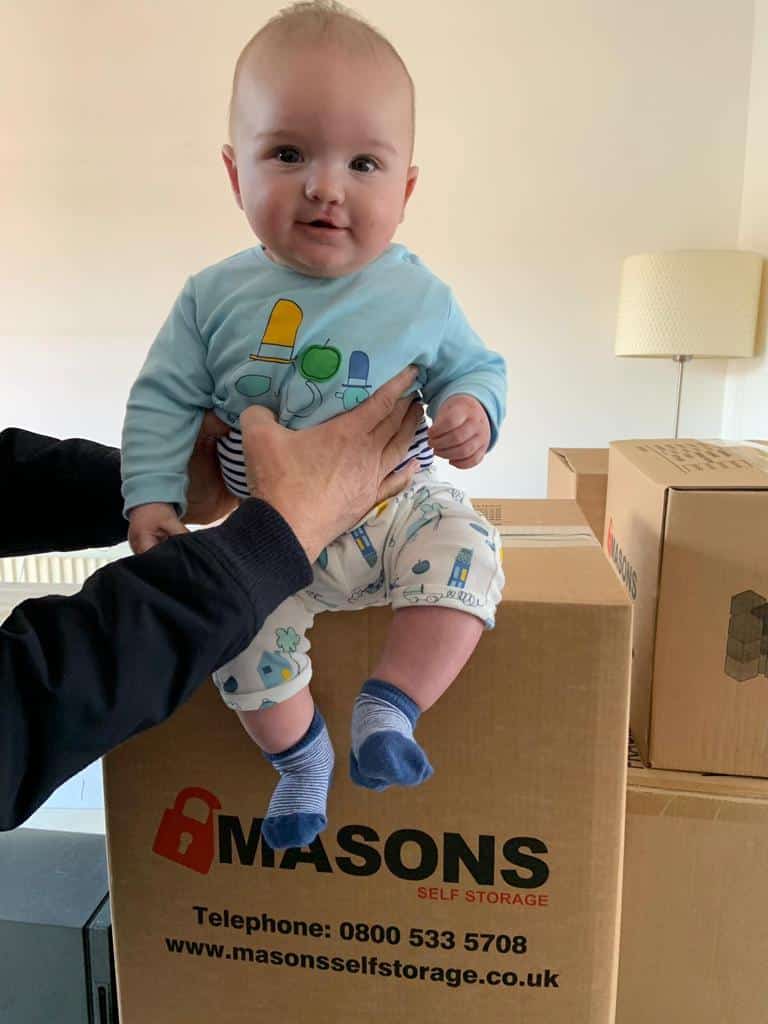 As part of our Inside a Family Business series, we recently introduced you to our Marketing Manager, James Mason. James and his partner, Lucy, have been very busy moving to a new house and back in October welcomed baby Oliver to the world!
Oliver is absolutely adorable, and we're delighted to welcome him to the Masons family. However, Lucy's pregnancy had a complication when they found out that Oliver would be born with a Cleft Lip at their 20-week scan. James and Lucy felt there isn't enough awareness around Cleft Palate, when it does actually affect 1 in 700 babies and they wanted to share their story, to raise awareness of Cleft Palate as well as to reassure other parents that might go through a similar situation.
Read below to find out more about Lucy, James, Jesse and Oliver's experience and how it has only made them stronger as a family.
James and Lucy's journey
During the pregnancy
We first discovered that Oliver had a Cleft Lip when we went for our 20-week scan, it's amazing nowadays how in-depth the scans can be as early as 20 weeks.It was a shock to begin with, you end up feeling mixed emotions as you always want the best possible start in life for your kids. To be told that our baby would have a cleft lip and could possibly be his gum and palate as well as they can't tell if this is the case on the first scan, was a scary feeling initially.
That complete feeling of the unknown at the beginning was overwhelming. We didn't know how it would affect him, his looks, his feeding, the operations he'd have to endure, it was such a worrying time, and this was only at 20 weeks! We were also told that there was a 5% chance that he'd have further health issues once he was born, such as down syndrome.
We were referred to the Cleft Team, who provided us with support, we had visits from them to ask questions and for them to reassure us that there were plenty of babies nowadays that are born with a cleft and they can repair the lips, gums and palates. We were referred to foetal medicine and they gave us further scans and we were also offered a free 4D scan, this was so helpful for us, especially as a family with an older son, Jesse, it provided us with the opportunity to see Oliver and his lip, so we could discuss it and answer any questions Jesse might have.
Once Oliver was born
We were actually really lucky when Oliver was born, it turned out his palate was not affected, and he just had a small notch in his gum along with his lip. This meant that Oliver could feed normally, which meant we were able to both form a strong bond with Oliver as it allowed us to feed him without the need for a feeding tube. We were also relieved to be told that Oliver did not have any other complications!
The Cleft Team visited us the day after Oliver was born and offered us support, for example they offered us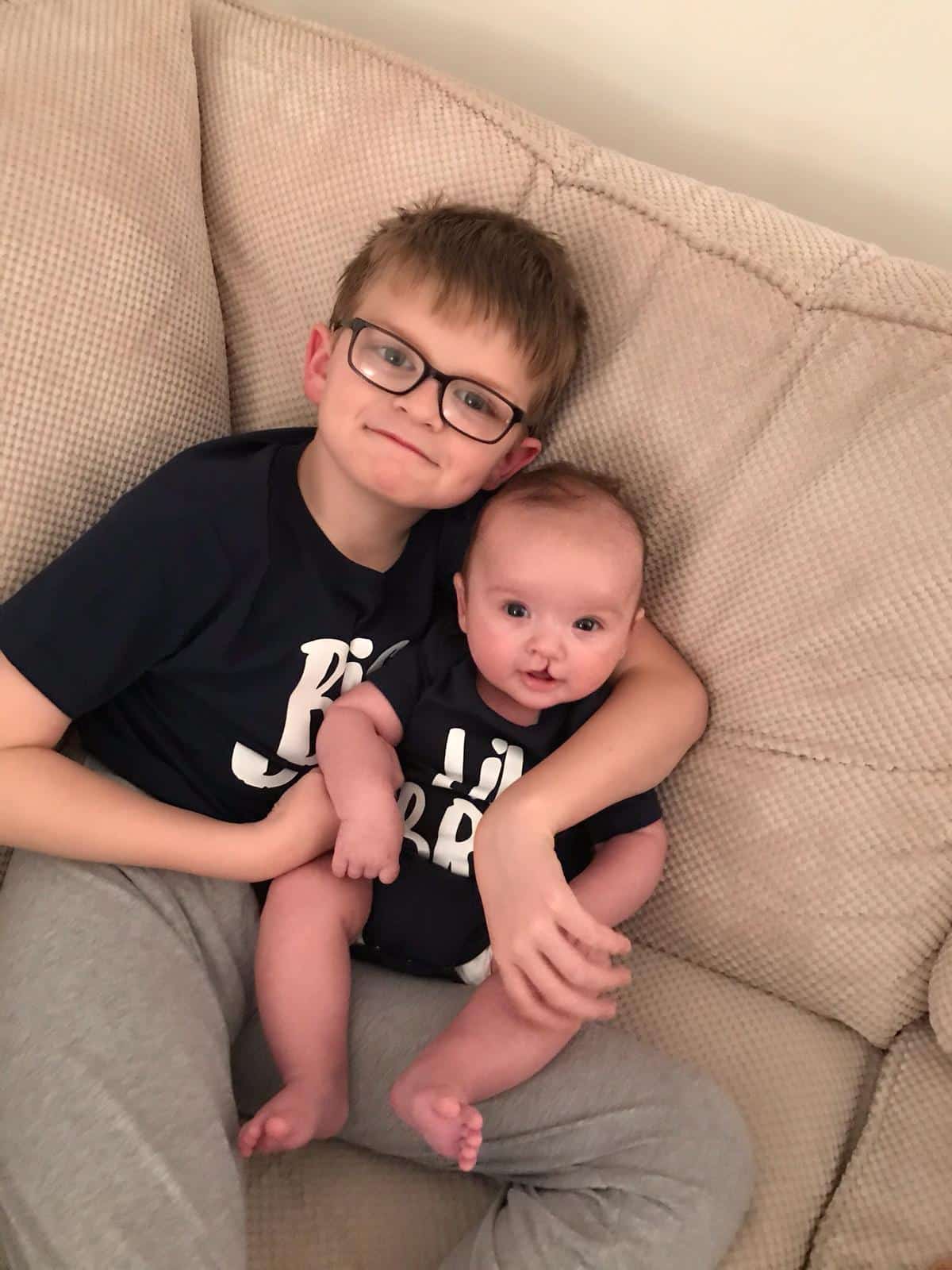 equipment to help with breast feeding and also answered any questions we had. They kept in contact with us during our hospital stay and ensured we were all adjusting to Oliver.
We were told during our first meeting with the Cleft Team that the surgeon, Mr Drake, would be relocating and the operation could be delayed due to replacing him. The operation for a cleft lip is usually scheduled between 3-6 months, to be told this could be delayed was very unnerving, leaving us in limbo where we could do nothing but wait. We were surprised when not only were we given a date for his operation, but it would be with Mr Drake, who was still doing monthly operations at Morriston Hospitalin Swansea.
However, by the time Oliver was 3 months, as a family, and Lucy in particular, as a Mother, we didn't want to change Oliver and thought he was perfect the way he was! We had gotten used to his little cheeky chappy smile and his facial features, it was strange to think that they would change. However, together, we knew Oliver needed to have it done but it was difficult to think of our baby being changed, when we thought he was perfect.
We went for an initial appointment where we met with the Cleft Nurses, Psychologist and Paediatrician. During this appointment, we were given so much information and support. His operation was scheduled for the 21stFebruary, he was 3 and half months then. We were given 3 weeks' notice and the Cleft Team were very supportive in answering all our questions, plus they gave us plenty of advice, such as what we needed to be aware of and also what we needed to bring with us. Lucy was also lucky enough to have met a mum through mutual friends who had gone through the same experience, who was able to offer advice based on her experience.
On the day of Oliver's operation
We arrived at Morriston Hospital on 21 February and we were greeted by friendly staff! We were made to feel very comfortable, plus we met another family during our time there, where their little girl was to have the same operation as Oliver, which was very comforting.
The surgeon came and met us the day before the surgery and explained the process of the operation and answered any questions we had. He made us feel much better as we were both very nervous. After the surgery he came to see Oliver, where we could discuss the operation and how successful it was. This was so comforting, because to have our baby taken away was so nerve-wracking!
That night, we were both allowed to stay the night after the operation to take it in turns with Oliver as he was in the high dependency unit. During the operation, the staff reassured us and were on hand afterwards to help us get Oliver adjusted to his lip and feeding.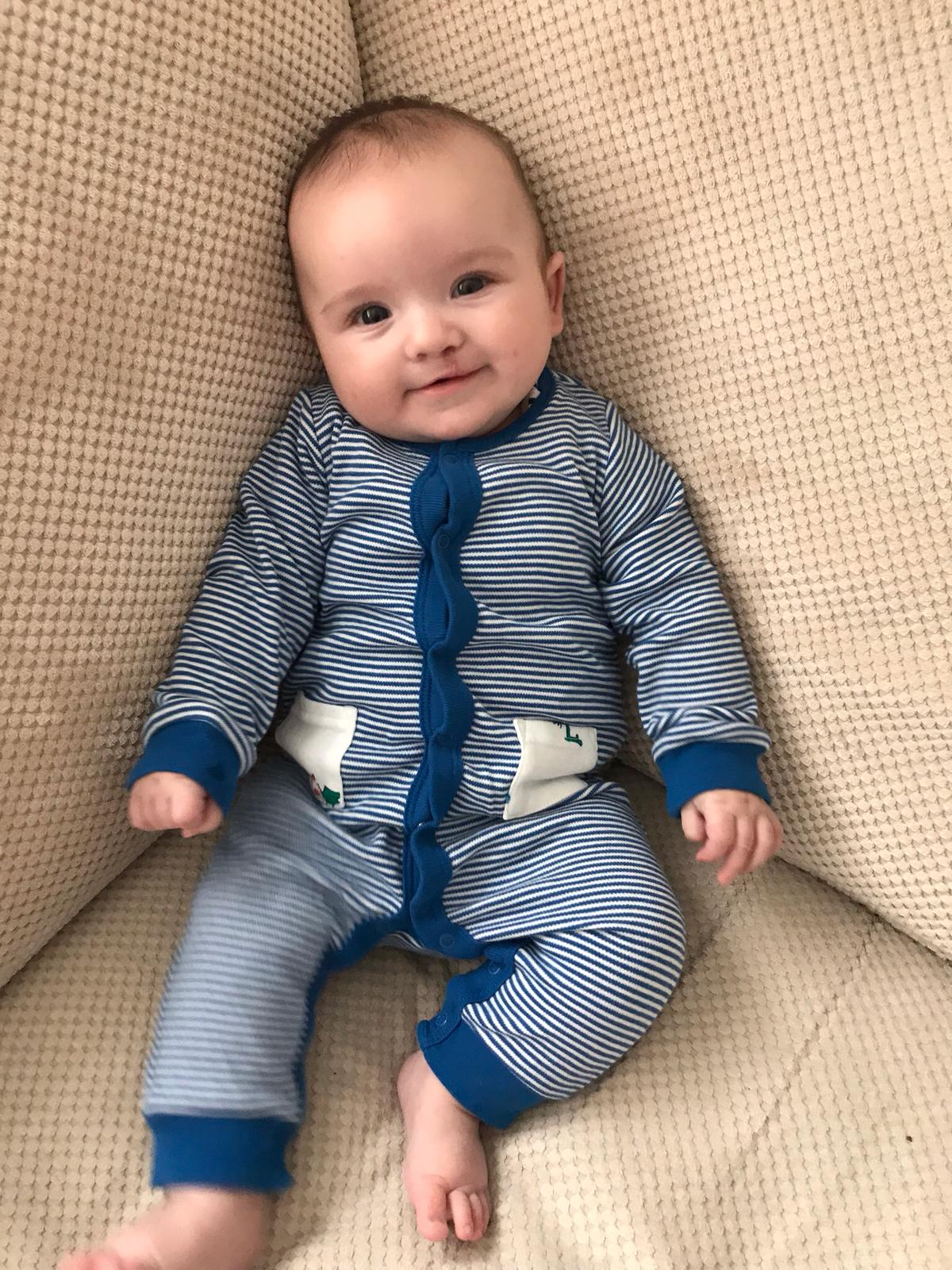 Eight weeks on
Oliver has been an absolute dream, he's had a few ups and downs as any baby would but he's just such a happy chappy! He's embraced the change and has continued on like he's had a small scrape on his leg, he's moved onto soft foods already; the sweet baby banana porridge is definitely a winner!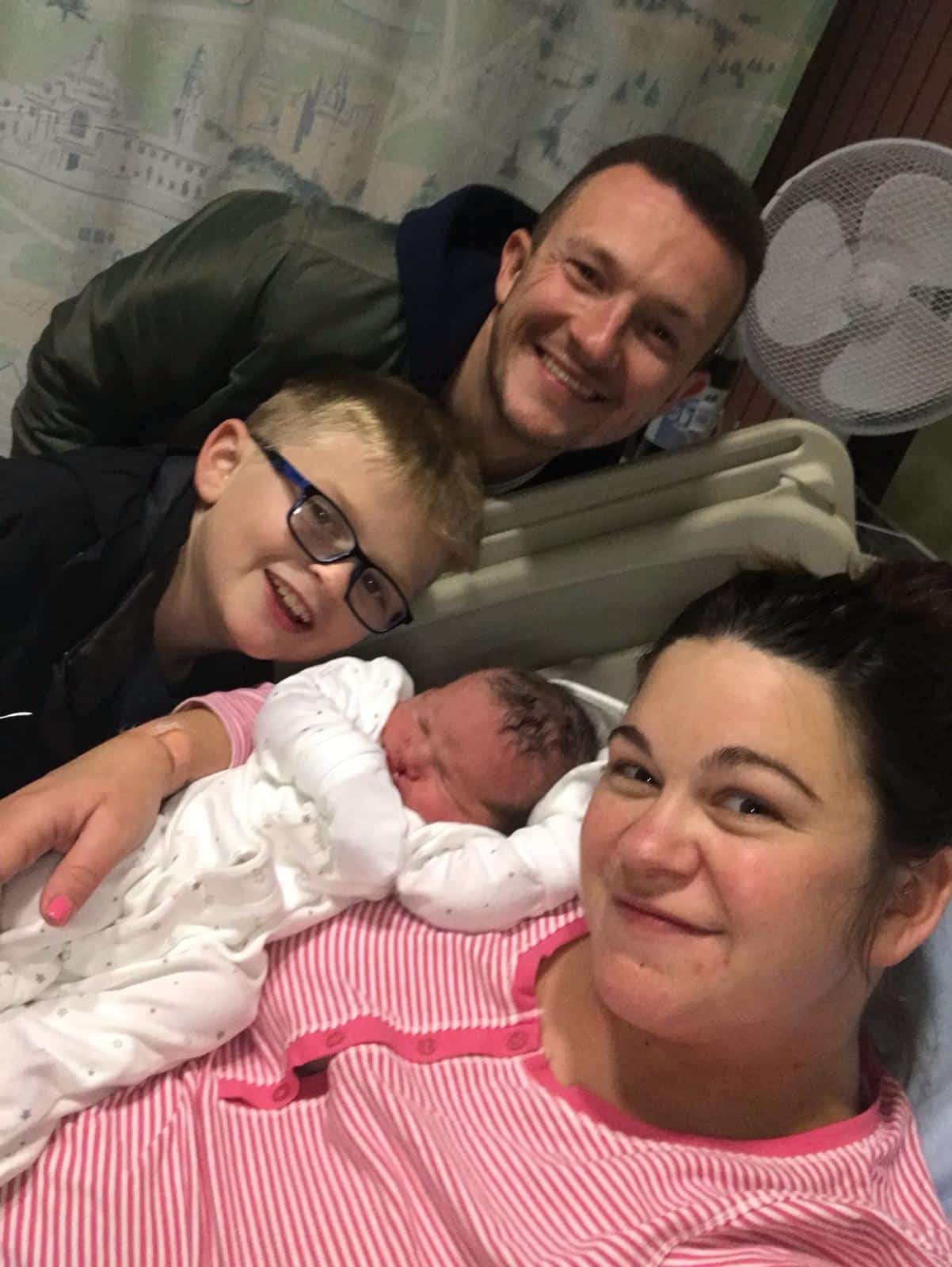 As a family, I think it has made us closer and Jesse adores being a big brother to Oliver, he is very protective over him, as we all are. I think it has made us more aware as a family of how everyone is different, as well as realising how common it is for babies to have cleft issues, babies have a 1 in 700 chance of being born with a cleft related issue!
We were extremely lucky that Oliver only had the cleft lip, so his speech won't be affected at all, although the Cleft Team will provide on-going support for years, to keep an eye on Oliver and to monitor his progress, which is amazing! The scar from the lip surgery will fade over time to where you will hardly be able to see it at all, that's how amazing the surgery!
Raising awareness about Cleft Lip and Palate
We raised almost £500 for the Cleft Lip and Palate Association through Facebook, people were so generous!
We don't think there is enough awareness around Cleft Lip and Palate! Before we had Oliver, we didn't have much information or knowledge regarding cleft lips and how common it was.
Although the Cleft Team and NHS are fantastic with supporting and helping families, I think the more awareness made would help families when dealing with the same experiences we went through, I have been able to connect with parents of cleft babies/children through social media. This is such a good forum as it gives us all opportunities to ask advice, however I was only made aware of this once Oliver was a couple of months, so I think awareness of Cleft Lip and the support out there could really benefit parents when first dealing with their diagnosis as it can feel a very lonely and isolating time.
If you would like more information about Cleft Palate and Lip, you can find more information on the NHS website, there are also charities such as CLAPA and Smile Train which can help.
Look out for more of our Inside a Family Business Series, giving you more an insight into the faces behind Masons Self Storage!
Here at Masons Self Storage, we offer a personal and professional service with short term flexible contracts, storage units in a variety of sizes, 24/7 access 365 days a year. If you're looking for home or business self-storage, we can help with self-storage units starting from just £5 a week.