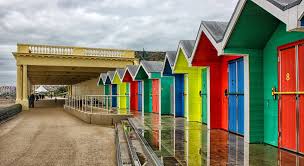 The Vale of Glamorgan is a fantastic place to live, there is always so much going on! No matter what you're into, from live music to sports, the Vale is jam-packed with loads of things going on this summer!
We've had so many of our clients passing through the centre this week telling what they're up to, along with having a browse over Penarth View's and the Vale of Glamorgan's event calendars, there really is so much going on.
We have put together our top picks for the summer, whether the kids are off school and you're looking for family fun to keep them entertained or you're looking to get more involved with your local community, you're sure to find something for everyone below! To keep up to date throughout the year we would highly recommend taking a peek at Penarth View's event page as well as the Vale of Glamorgan's website!
July

20th July – 2 September: Superhero Trail at Amelia Trust Farm
23 July – 27 August: Be a Farmer for the Day!
30th July – 20th August: Children's Summer Activities at Southerndown
30th July: Watercolour Art Course with Pauline Williams
31st July: Beauty & the Beast at the Memo, Barry
August
1st August: Grandparents day at Amelia Trust Farm

4th – 11th August: Guided Tours of St Donat's Castle
4th August: Barry Island 10k Road race
7th August: Vale of Glamorgan show at Fonmon Castle
7th August: RNLI coffee morning at Penarth Yacht Club
8th August: Superhero Day at Amelia Trust Farm
15th – 22nd August: Teddy Bear's Day on the Farm
17th August: Tina Turner experience at Barry Memo Hall
18th August: Turner House Gallery Penarth: Capture & Create – Build it, curate it
22nd August: Dog Walkers Day
23rd– 25th August: Arts & Crafts market, Cardiff Bay
24th& 25th August: Cinema by the sea at Barry Island
Let us know if there's anything that you think should be added to our list and keep checking back regularly as we'll keep updating our summer guide to the Vale!