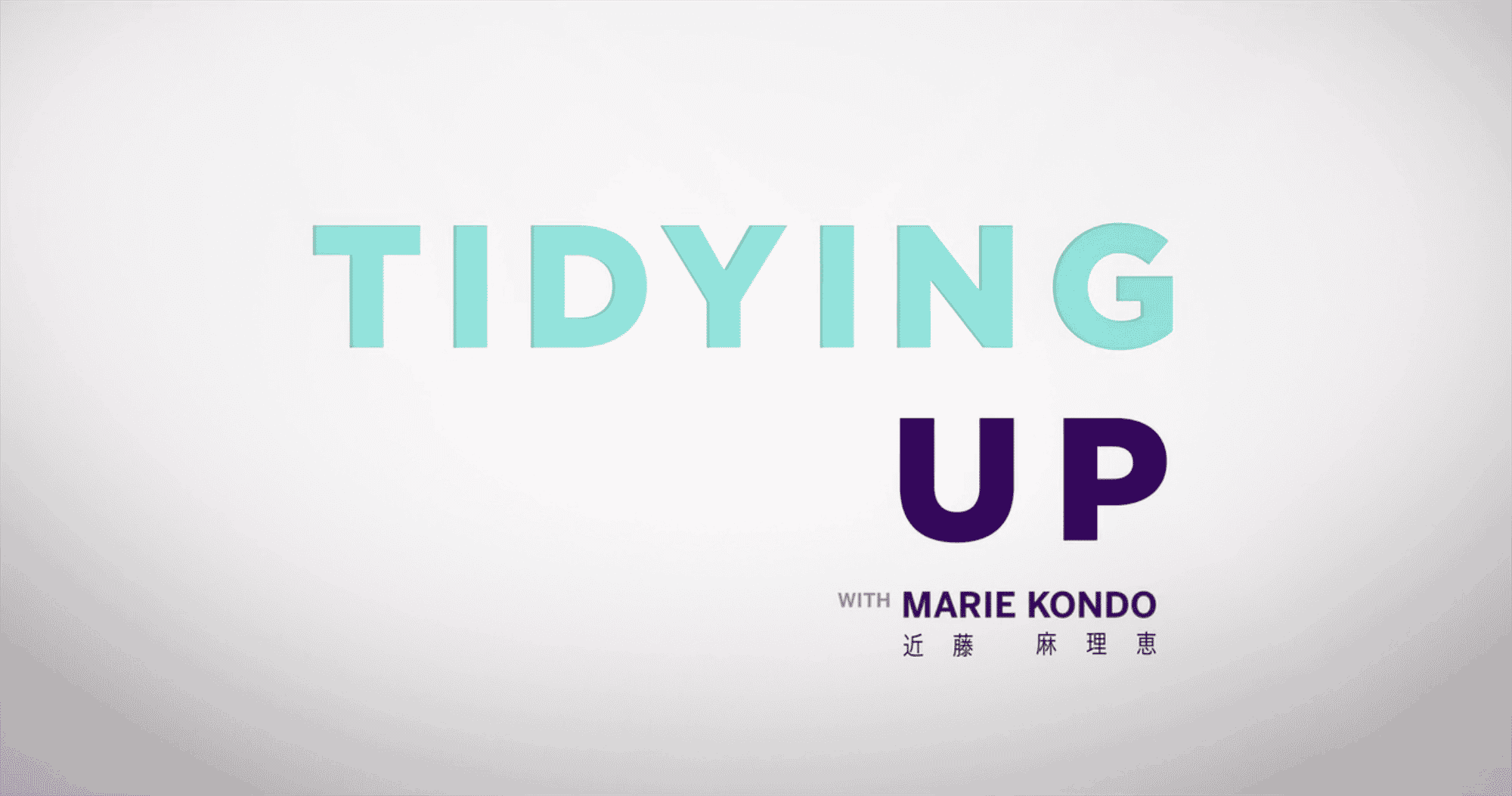 Here at Masons Self Storage, we're big fans of Lifestyle Guru, Marie Kondo! We jumped on her wagon for minimalist living and only owning things that bring us joy back when we were passing her best-selling book: 'The Life-Changing Magic of Tidying' around the office. We might not always be able to stick to her tips and tricks for decluttering but whenever it is time to reorganise a space, she's our inspiration!
Marie Kondo's rise to fame has only continued with her recent binge-worthy Netflix series: Tidying Up. Feeling inspired by the series and the trending #KonMari tags on Instagram, we've pulled together our top 5 tips from Marie Kondo to bring more joy into your life!
Tackle your belongings by category, not by room

We've all been there, we wake up ready to take on the whole house but then we tackle one room, it takes hours and then we give up with the rest. Instead, you should approach your home by category. For example, attempt to sort out all of the books in the house or all of your clothes. Not only does this give you a better understanding of how much you really own and where your items are before you start to declutter, it also stops you from just spreading mess from one room to another and makes the overall process of decluttering easier and more achievable.
Make a mess
This sounds counterintuitive but bear with us, Marie Kondo states that to fully commit to tidying up, you first need to make a mess, so you can see just how much of something you actually have. So, pile all those clothes in one big heap and get sorting. Sort into piles: keep, donate, bin. If you're not sure, create an extra pile: for storage. This pile is perfect for out of season clothing for example.
Does it "spark joy"?
Here in the UK, we love owning stuff and we're hesitant to part with our possessions just in case we might need it again in the future, however Marie Kondo's premise is that if you haven't needed this item for a while, then you most likely won't need it in the future. She recommends holding each item and asking yourself it if really sparks joy and makes you happy. If the answer is yes, keep it, but if it's a no, think about moving it into the rubbish or donation piles; alternatively, place it into storage to free up your space at home.
The art of folding
Say goodbye to messy floor-drobes and hello to organised drawers! Marie has a special way of folding which means you're better utilising your space, limiting creases and able to navigate your drawers easier. By utilising her method, you're able to see what clothes you have instead of that favourite t-shirt falling to the bottom of the pile or buying another pair of jeans because you haven't seen your favourite pair in a while. If you're really organised, you can even arrange your clothes by colour or use old shoeboxes to neatly separate by type of clothing.
Lights, Camera, Action
Even if we've all scoffed at the sentiment, it's true that a tidy house reflects a tidy mind! To encourage you keep everywhere organised and decluttered, Marie recommends taking photos of your home before you declutter and then as you go along so you can see how far you've come! This will keep your decluttering momentum going and will limit your chances of falling off the tidy wagon!
If you're not quite ready to go full Marie Kondo and let go of everything straight away have no fear! Many people turn to us here at Masons Self Storage whilst undertaking decluttering and home projects, taking advantage of our flexible storage solutions and 24 hours a day, 365 days a year accessibility for storing their clutter, which can be a great solution to help you make the transition to living with less! Contact our team by emailing: info@masonsselfstorage.co.uk or calling: 0800 533 5708 to see how we can help with your next decluttering project.