With Mother's Day just around the corner, we are surrounded by inspiring mothers in the Vale of Glamorgan; who when faced with adversity have risen to the challenge and thrived! The Penarth View and Vale Life have both featured the amazing story of Esme Mason in their spring issues as part of their celebration of strong women and mothers in the Vale.
If you've not yet had the chance to pick up one of the magazines, you can read a bit more about Esme below and how she came to be known as the Doyenne of the Welsh Removals Industry.
Juggling a family, work and a social life is hard work. Now imagine doing it in the 1980's with four children, a small business and your husband passing away. That's what Esme found herself faced with in 1983.
Always hard working and moving forward, Esme had been working on the busses when she first met Eric in the late 1950's and it wasn't before long that they were married in 1959 in Cardiff! Esme joined Eric working for the family business almost by accident. She was asked by Eric to cover for his secretary in the office one afternoon and she never looked back. She continued to support Eric and the business whilst raising the children, often working with a baby on her hip or preparing dinner whilst on the phone!
However, when Eric sadly passed away in 1983, leaving Esme with four children: Gordon, Brett, Sarah and Richard, as well as a business to run. Gordon, one of our Directors, remembers that when Eric died, Esme was faced with a choice: 'We either had to shut up shop and walk away or take it on and make it happen.' They made it happen and the business became Esme's fifth child!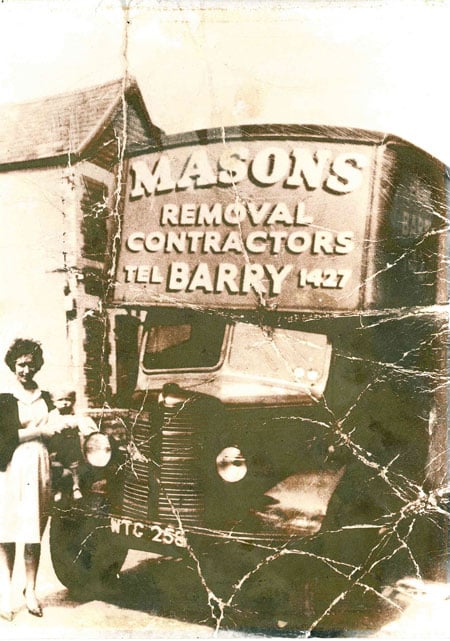 Even though it devastated her to lose her husband after 25 years of marriage, she was so resilient. She discovered a wealth of strength and skills that had been hidden within her and she thrived, becoming the cornerstone of the Masons company. Esme spent 50 years perfecting her customer service, many of our staff learnt from listening to her on the telephone as she spoke with both customers and suppliers!
Spending 53 years working and building up the Masons Group, Esme became known as the Doyenne of the Welsh Removals Industry, inspiring working mothers and showing women hoping to have families and work lives that they really could have it all! In an industry and a time that was really very male dominated, she thrived and took it all in her stride.
Sadly, Esme passed away just before Christmas but she has left behind a legacy; the Masons Group today consists of three businesses: Masons Removals, Masons Self Storage and The Business Centre (Cardiff) Ltd. We are as strong as ever with a fourth generation of Mason currently working their way up the ranks and that is all thanks to the strength and resilience that Esme taught us.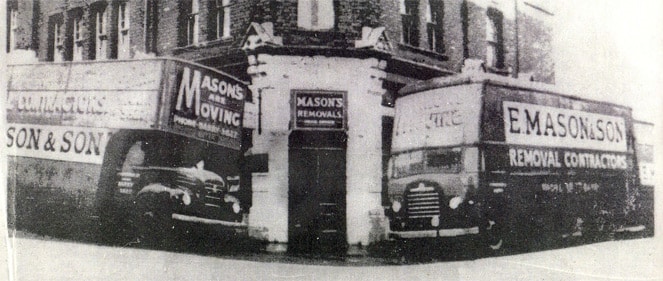 Along with a strong sense of family, here at Masons, we are dedicated to getting involved with the local community, supporting wherever they can. From sponsoring local events like the Penarth View's Penarth Bake Off in 2018 to the sponsorship of Woody's Lodge, an Armed Forces charity that supports veterans and emergency service leavers, the Masons Group tries to get involved wherever possible.
It all started with our father, Eric Mason, a RAF veteran, and a second-hand Luton Army Truck back in 1905; however, it was Esme that built us into what we are today: one of the leading storage and removals businesses in the UK!
Both the Penarth View and Vale Life spring editions have begun to hit doorsteps but you can also pick one up locally. Alternatively, you can read the Penarth View online here.