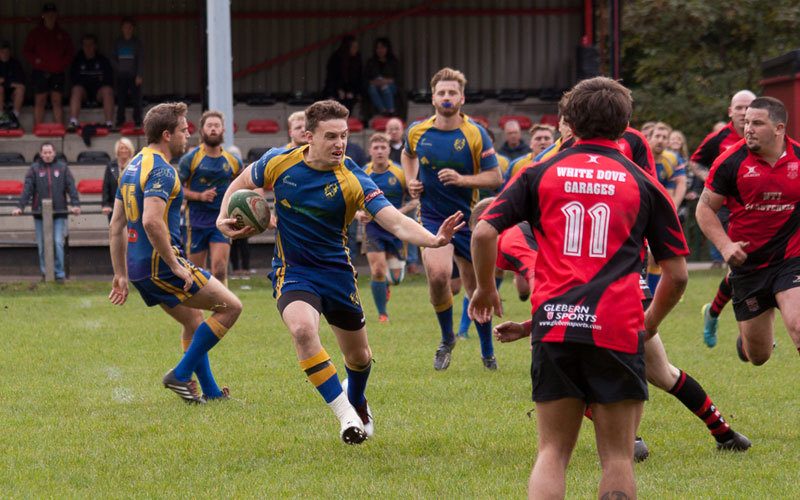 The 6 Nations Rugby is well underway, but Wales' coach Rob Howley conceded his side's title hopes are over. It's not all bad news in Welsh rugby however, our local team: Dinas Powis Rugby Club is currently at the top of their league! With another great victory against Abercynon recently, putting them 3 points clear at the top of the table. With another great victory against Abercynon this weekend, putting them 3 points clear at the top of the table.
Masons Self Storage Centre Manager, John Walsh, played for Dinas Powis Rugby club for 25 years and continues to support the team today! He has seen the hard times and says it's great to see the team the top of the league, flying high. Today, John doesn't actively play rugby anymore, but is a committed supporter of the club and attends most matches when possible and is a regular at the popular Dinas Powis Athletics Club, attending social events.
The team has been established for well over 100 years, having been founded in 1882. The team are still based in pretty much the same spot that they were founded in all those years ago. Originally just a single senior mens team, the club has developed into a number of different programs, entering into different leagues. Today there is a thriving mini & junior program, as well as two senior mens teams: the 1st XV and the Dinas 'Dingos', the 2nd XV. It's these kids and junior programs that have aided Dinas Powis RFC in their success as they are now reaping the rewards for all of their hard work for over the years as many of the players in the first team have grown up together and have been playing together for years. John Dunleavy, (head coach) & his coaching team of Craig, Andy & Chunk have been a massive driving force to both team's recent success.
We're always looking for ways to get more involved with our local community, which is why we were recently thrilled to advertise in the Dinas Powis programme and are on the look-out for ways that we can get involved with sponsorship of the team. The club has a motto that we can really get behind: Supporting Sports for all Ages. Sports are such a fun way to get in your active 30 minutes a day and do it in a more social environment.
We love to see our local team working hard and reaping the benefits!