Self-storage units have become an essential part of everyday life simply because it's an easy and affordable way to free up space in your home or office. For those looking for their first self-storage unit, the following tips will make the process smoother and ensure you find the right facility for your unique needs.
It's all about location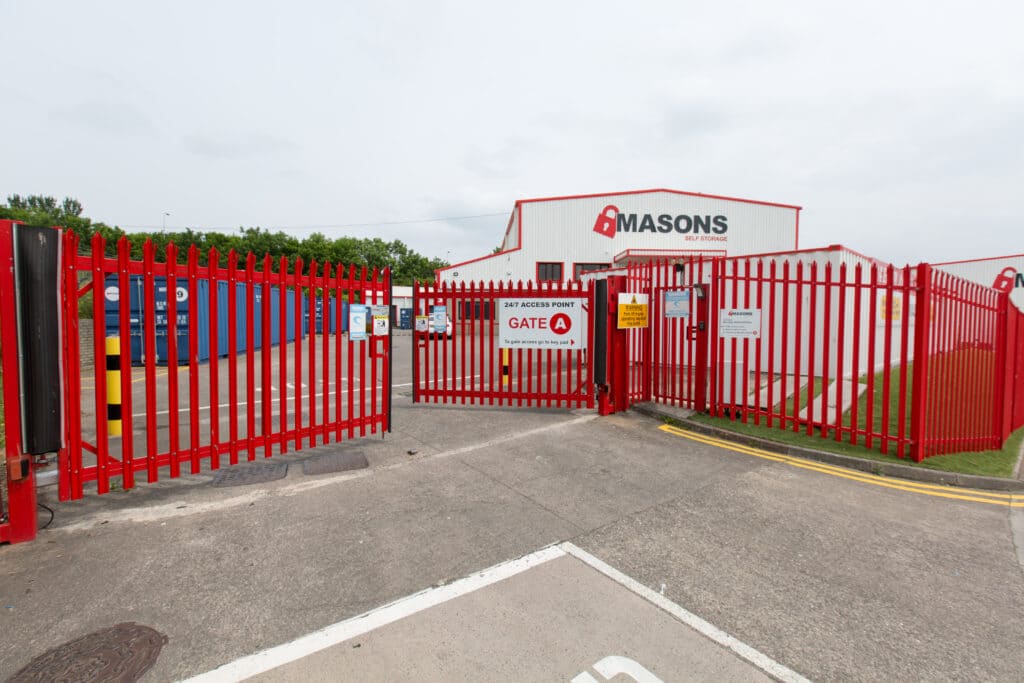 Location, location, location! I know you've heard this in real estate, but it's also relevant to self-storage facilities – although for different reasons. The facility you choose needs to be centred around where you work, live or commute for the ultimate convenience. The last thing you want is a storage unit in a remote or secluded area that's a challenge to access. It prevents you from having regular access to your stored belongings and wastes time and money travelling long distances. So make sure to shortlist providers close by when you're searching for a unit.
All day, all night access
Storing away your items in a self-storage facility doesn't mean it's doomed to be forgotten. On the contrary, many of these items are regularly used, so it makes sense to choose a storage provider open 24/7. It provides peace of mind knowing you can access your belongings at any time that suits you, day or night, weekday or weekend. But keep in mind that not every facility offers this service, so confirm this before settling on a unit. The last thing you want is urgently needing something only to be told it's out of hours and access will only be available the next day. Super inconvenient!
Security checklist
Your items are valuable, and you need a storage provider that recognises this and takes every measure to ensure it's protected. Luckily, you can easily identify if a facility places priority on safety and security by checking if they have the following:
Security guards
24 hour cameras
Video monitoring
An alarm system
Perimeter fences
Good lighting
Locks on every storage unit
Cheap can be expensive
Although it's tempting to choose the most affordable storage facility, this doesn't mean you're getting the best option. Most of the time, the ones that cost less lack adequate security and decent infrastructure, so don't let this be the deciding factor. It's best to have a good idea of the services you need, shortlist the facilities that cater to your needs and choose the one that's reasonably priced and within your budget. Remember to shop around and while you're at it, enquire about special promotions and running offers such as discounts on storage units used over a long period.
The magic of an incredible team
A friendly, knowledgeable and reliable team is the cornerstone of every reputable self-storage facility. They will provide you assistance whenever you need it, monitor security and answer all your questions honestly and without hesitation. What's more, they will help you choose a self-storage solution that fits your requirements. To find a provider like this, make sure to observe their customer service when they're handling your queries during the initial phase before you sign on the dotted line.
Keep your eyes peeled
Your senses are your greatest tool while you're on the search for a self-storage provider. Because of this, it's a smart idea to visit the various facilities you're considering and keep an eye on their upkeep and condition. If you notice structural damage, leaks, holes and signs of a pest control issue, run as far away as possible. On the other hand, if you notice that a facility is well-maintained, it's a telling sign they care about more than just making money and are capable of reliable service.
At Masons Self Storage, we tick all these boxes and more thanks to our state-of-the-art facilities, 24/7 access, top-notch security, a wide range of self-storage options and an incredible team that makes it all possible. We offer affordable, high-quality self-storage units across the Vale of Glamorgan and to the west of Cardiff. To get your search underway, email our team at: info@masonsselfstorage.co.uk or give us a call on 0800 533 5708.