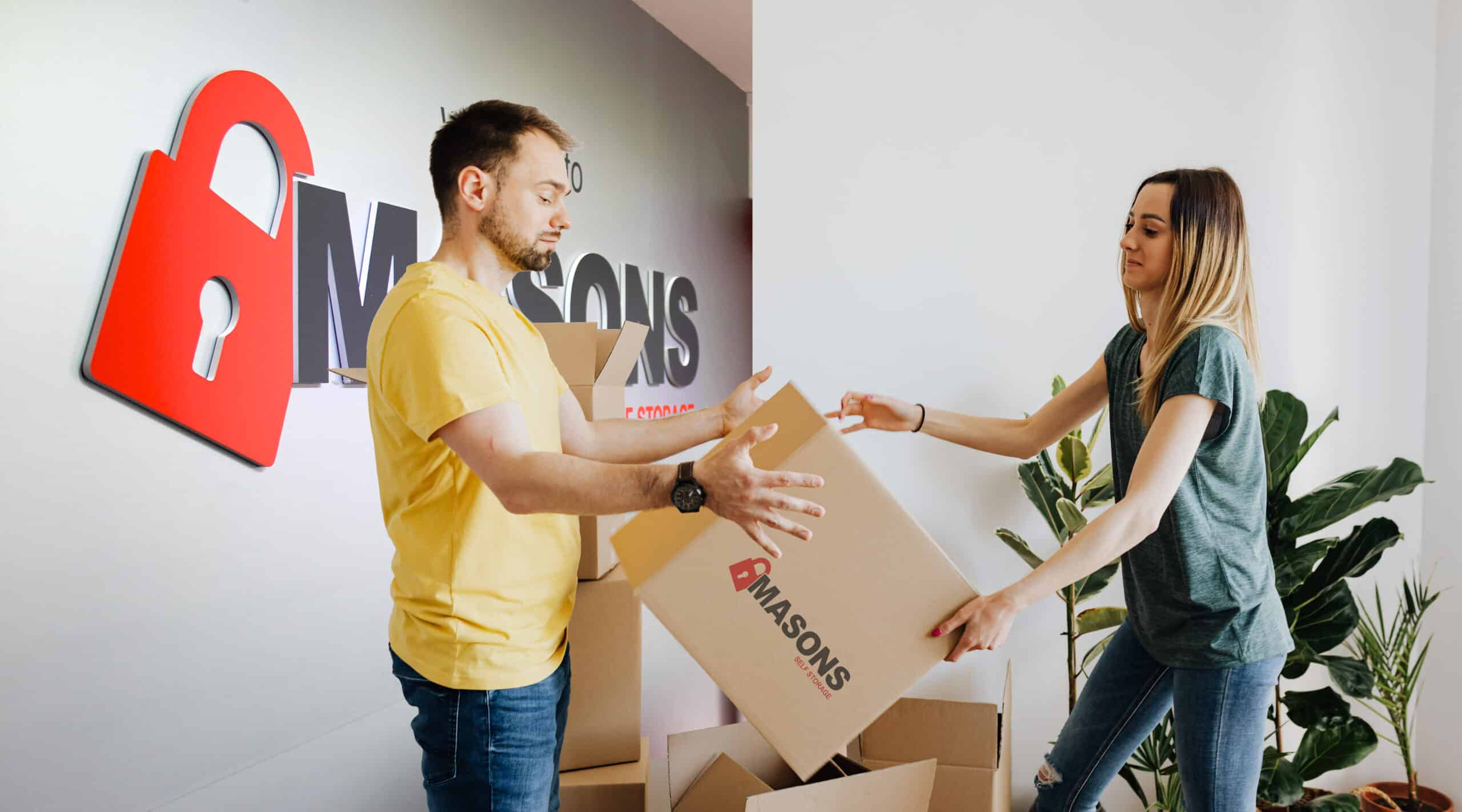 If you've never rented a self-storage unit before, it can seem complicated however here at Masons Self Storage, we're here to make the process simple and convenient!
Masons Self Storage is your one-stop shop for everything you need for moving and storing your belongings! Not only do we have a variety of storage units in a variety of sizes from 25sqft to over 300sqft, they are all offered on a flexible, rolling contract. Plus, there's no need to wait for opening hours, once you're set up, you can access your storage unit 24/7, 365 days a year!
In addition, our mobile self-storage service cuts out the hassle of hiring a moving van! With three options to choose from, we have made storage in Cardiff and the Vale of Glamorgan even easier.
Choosing the Perfect Storage Unit for You
Whether you need to store personal items, additional stock for your business or even if you're looking for document and archive storage, our team can help! With storage units from 25sqft, all the way up to 300sqft, we're sure you'll find the perfect storage unit for you.
If you're not sure what size unit you'll need, why not take a look at our state-of-the-art Storage Calculator here? This amazing virtual storage calculator allows you to add to your quote the various items that you would like to store in your unit, and it will show you in 3D, exactly how much space you will need!
With storage units starting from just £5 a week, there's never been a better time to get some extra space!
Once you know what size unit you would like, you can either give our friendly team a call on 0800 533 5708 or drop us an email at: info@masonsselfstorage.co.uk. Alternatively, fill out the form here and our team will be in touch!
Moving Day
The key to a smooth moving in day is making sure you're prepared! Make sure your belongings are safely and securely packed away using high-quality moving boxes that will keep your possessions safe. If you're not sure where to get packaging supplies, take a look at our Packaging Supplies Shop, plus, Masons Self Storage will deliver orders of £30 and above FREE of charge, within a 5-mile radius of Masons Self Storage. Find out more about delivery here.
On the day you move in, you'll need to arrive during office hours so you can meet with a member of our team, view your storage unit to make sure it's what you need and sign your lease. We will need to see valid photo ID when you move in.
Accessing Your Unit
Once you've signed your lease, you will be given access to the gate and communal areas that you can use to access our facility 24/7, 365 days a year! No need to wait for opening times!
Managing Your Account
To manage your account, you can make payments in person, over the phone or via an electronic bank transfer. Your contract will begin on the day you move in and your monthly rent will be due on that date each month.
Office Opening Times
If you need any help with your storage unit, you can speak to our team in person Monday to Friday between 8am – 5.30pm and between 8am – 1pm on Saturday.
If you would like to create some much-needed space at home or for your business, why not give our friendly team a call on 0800 533 5708? Or drop us an email: info@masonsselfstorage.co.uk