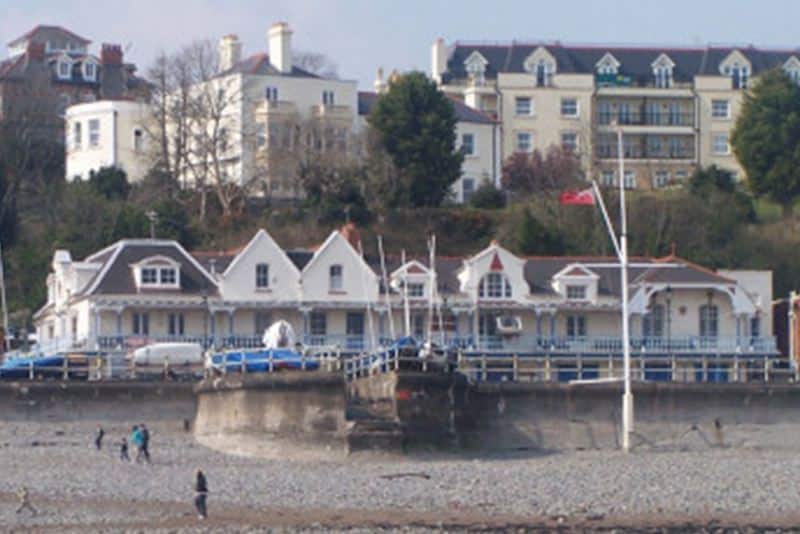 Masons Self Storage is only 5 miles from Penarth and many of our home and business storage customers are Penarth residents. As a result, we feel very much part of this wonderful, local community and are always looking for ways to benefit it, from supporting local veteran's charity, Woody's Lodge to the sponsoring of Bethan Elfyn Presents in the Penarth View. When Archytas Strategic Planning, a local and award-winning financial investment company, contacted us about the Penarth Yacht Club who have begun a Raise the Lift Appeal and are fundraising in order to install a lift, we were keen to get involved.
Created back in 1880, the Penarth Yacht Club has a long history of encouraging men and women from our community to try a range of aquatic sports at a national and international level. Initially known as the Penarth Boat Club, the club changed their name to the Penarth Yacht Club in 1895 and has remained the same ever since. Situated in a stunning, Grade || listed building, the club has an impressive backdrop of Penarth beach and pier.
Hosting events since day one, the club held it's first 'Amateur Aquatic Sports' event back in 1880 with a full programme with a range of aquatic sports including: pleasure boat sailing, rowing, sculling, canoeing, swimming and even a duck hunt! To this day, the Penarth Yacht Club has an active social calendar as well as continuing to offer the chance to compete in rowing and boating races as well as attendance at regattas in both Wales and England. With an active rowing training programme, as well as regularly attendance at regattas for both men and women's events; in particular, the club has an active dinghy-racing programme, boasting the Enterprise class dinghy fleet, which is one of the largest in the country! Club members have had a lot of success at both a national and international level across a variety of experience level and age.
The clubhouse is an integral part of the Penarth horizon and is a stunning 19th century building, however, it is actually due to the challenges of a Grade || listed building that the Raise the Lift Appeal came to exist. Some of the club's elder members have been contributing and attending the club for a number of years, however, accessibility to the clubhouse is challenging with a number of stairs that are steep and uneven. Due to the building being a listed building, the Penarth Yacht Club had to think carefully and creatively as to how to best approach this accessibility issue. After considering a number of options, including a chairlift, which was disregarding due to the invasive nature it would have on the building, the club committee came to the conclusion to install a lift for their members to use.
To install the lift, the club have chosen highly recommended Stiltz! Stiltz have been featured widely in national media from The Independent to Buzzfeed and are renown for their easy installations that are quick, quiet and economic. In addition to aiding the club's elderly members who find stairs a challenge, it also makes the club more accessible to those with mobility issues or who are wheelchair bound as the lift will fit a wheelchair or even a walker. We really admire the dedication of the Penarth Yacht Club to their members and are thrilled to be able to aid a local institution that has been part of our local history for over a century.
The club will be hosting a members event to help raise funds for the Raise the Lift Appeal, we have also made a donation alongside Archytas, as well as donating the resources of our Creative Marketing & Communications Agency, ONCREE. We can't wait to help the Penarth Yacht Club reach their fundraising goal and ensure that their members are able to continue to enjoy the vast amount of activities available at the club.
Archytas Strategic Planning are a Cardiff based team who excel at providing lifestyle financial planning advice, their dedicated team supports personal and business wealth creation, financial stability and strategic tax planning to clients across a variety of industries. With a number of accolades already under their belt, they have recently been nominated as a finalist for an outstanding award: The Adviser Firm of the Year in Wales! We look forward to working with them in order to support the Penarth Yacht Club in achieving their fundraising goals.