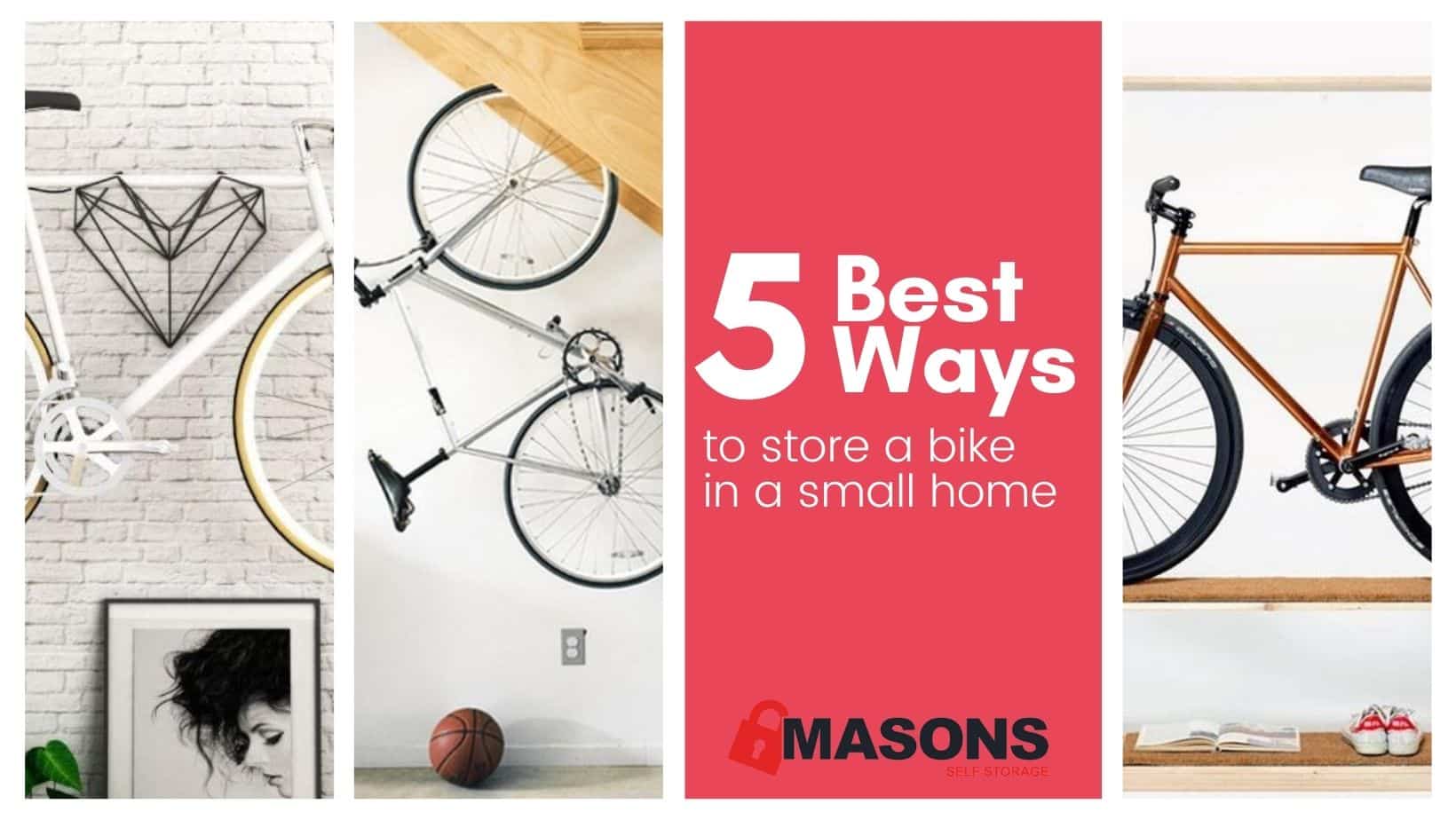 Whether you ride a bike to work or like to explore your local area in your free time, riding a bike is an excellent form of exercise. However, when you live in a small home or flat, bikes can take up precious storage space, especially when there's more than one of you with a bike!
Here at Masons Self Storage, we have plenty of keen cyclists who love to explore the stunning cycle routes that we have on offer here in the Vale and we spoke to them to ask for their genius tips for storing a bike in a small space. Take a look below to find out more!
Utilise the space under the stairs
When you live in a small home, it's important to take advantage of every nook and cranny! One of the most under-used spaces is the space under the stairs, with a bit of DIY, you could turn it into the perfect bike storage!
Make your bike part of the furniture
Why not turn your bike into a focal point with a cool bike shelf and hang your bike on the wall? Some bike shelves even include storage space for books and other small items. Or they can be part of your room's decoration, like this steel heart book shelf.
Turn an alcove into a bike cupboard
Many period properties have stunning features like fireplaces and tall ceilings, but these also bring with them awkward shaped rooms or alcoves. Do you have an alcove where nothing really fits? Then why not make a little bike cupboard where you can tuck your bike away? Doors on your 'bike cupboard' will help your space to look tidier, but you can always embrace your inner minimalist and incorporate it into your décor!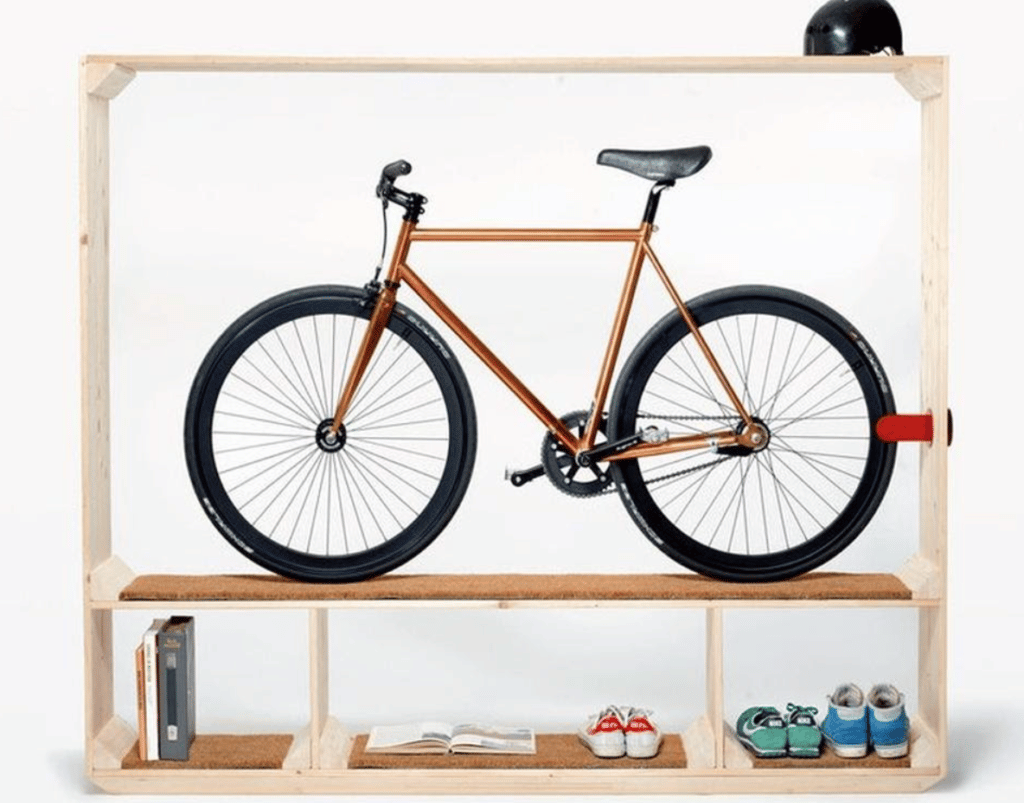 Store it outdoors
If you have even a small outside space, if you're imaginative, you could have enough space to store your bike outside! By storing it vertically, it will take up less space in your garden or balcony.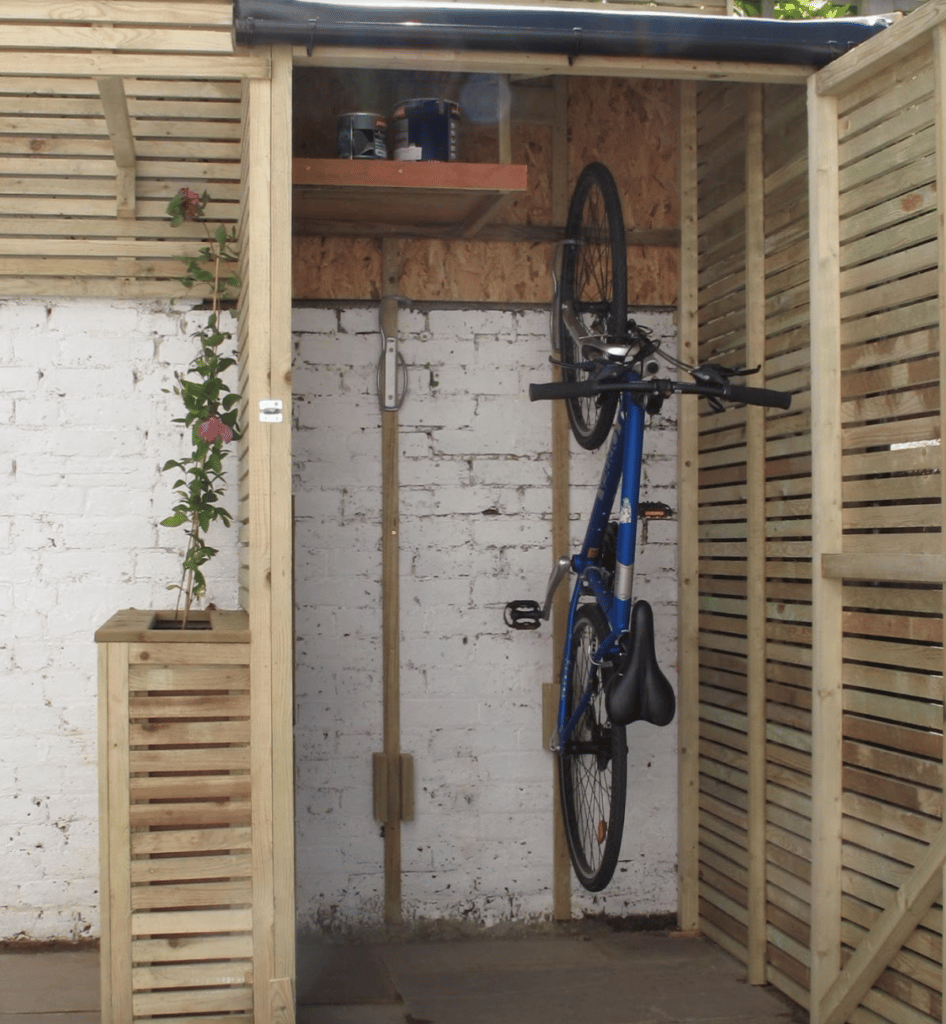 Flexible self-storage
If you're a weekend cyclist or you and your family like to explore our stunning countryside during the school holidays, have you considered flexible self-storage? Masons Self Storage is accessible 24/7 365 days a year and based just ten minutes from Cardiff Bay, Penarth and Cowbridge, we offer a flexible solution to those bulky items that get in the way at home! Our rolling contracts begin from just £5 a week and have a range of storage units in different sizes! Plus, take advantage of our 50% offer and save 50% on your first 8 weeks with us!
Our modern facility even has state-of-the-art ESCORTA lifts ensuring a smooth ride from carpark to your storage unit, so you don't need to worry about lugging bikes up and down stairs… Why not contact our friendly team today or pop in for a tour?
To find out more, get in touch with our team on: 0800 533 5708 or email us on: info@masonsselfstorage.co.uk