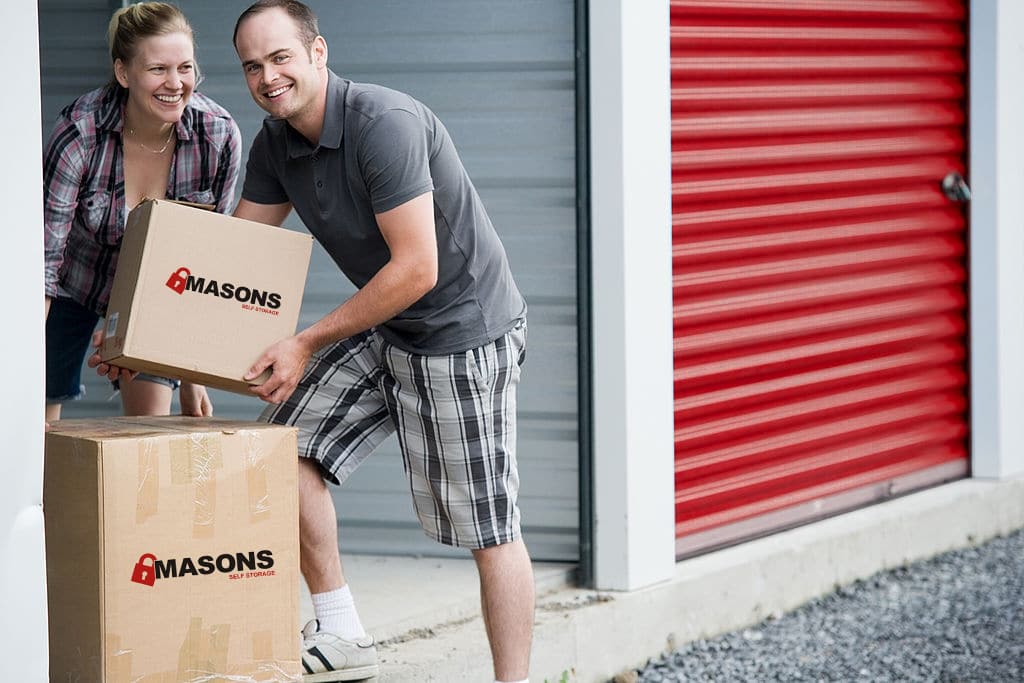 Whether you're a seasoned professional or a newbie when it comes to renting a storage unit, it might seem simple enough to fit your items in the room and close the door. However, a little bit of a plan and some strategic packing can really help you maximise the space in your storage unit.
We spoke to some of our customers here at Masons Self Storage and asked for their top tips when it comes to making the most of the space in their storage units. Read on to find their top tips and tricks!
Top Tips for Packing Your Self-Storage Unit
Save yourself a future headache by creating a little plan of how you will pack your self-storage unit, go one step further by creating a little map or plan of where boxes/certain items are. It sounds simple, but make sure that you put the items that you're going to need most frequently near the front of the storage unit.

Remember to label boxes with at least what room they relate to, if not a quick bullet point list of the type of items that are inside.

Make the most of vertical space by lining metal shelves around the outside of your unit.

If you store things that are too heavy on top of one another, the bottom boxes will crumple, so plan your piles!

Storing your possessions around the outer walls first will really be such a huge benefit! Plus, make sure you leave aisle between different rows of items, so you'll still be able to access everything.

If you plan to store large furniture such as sofas, wardrobes or even beds, stand those items up so they're taking up more vertical space. This helps you maximise some of the lesser-used space and fit more inside your unit!

Make sure you properly wrap your furniture before you store it, use mattress and sofa slips to protect your items and keep them clean and dust-free. Do the same for wooden furniture.

Protect your belongings by packing them in high quality packaging supplies such as heavy-duty boxes and bubble wrap. Take a look at our Packaging Shop for our range of

packing products here

.
We hope these quick but effective tips for packing your storage unit will allow you to make the most of your space when storing with us at Masons Self Storage, allowing you to enjoy more space at home!
If you're ready to move your belongings into storage, why not see how our friendly team here at Masons Self Storage can help? Our modern facility has state-of-the-art ESCORTA lifts ensuring a smooth ride from the car park to your storage unit. Plus, your storage unit is accessible 24/7, 365 days a year and based just ten minutes from Cardiff Bay, Penarth and Cowbridge, we offer a flexible solution to self-storage!
Our rolling contracts begin from just £5 a week and have a range of storage units in different sizes! Plus, take advantage of our 50% offer and save 50% on your first 8 weeks with us!
To find out more, get in touch with our team on 0800 533 5708 or email us on: info@masonsselfstorage.co.uk