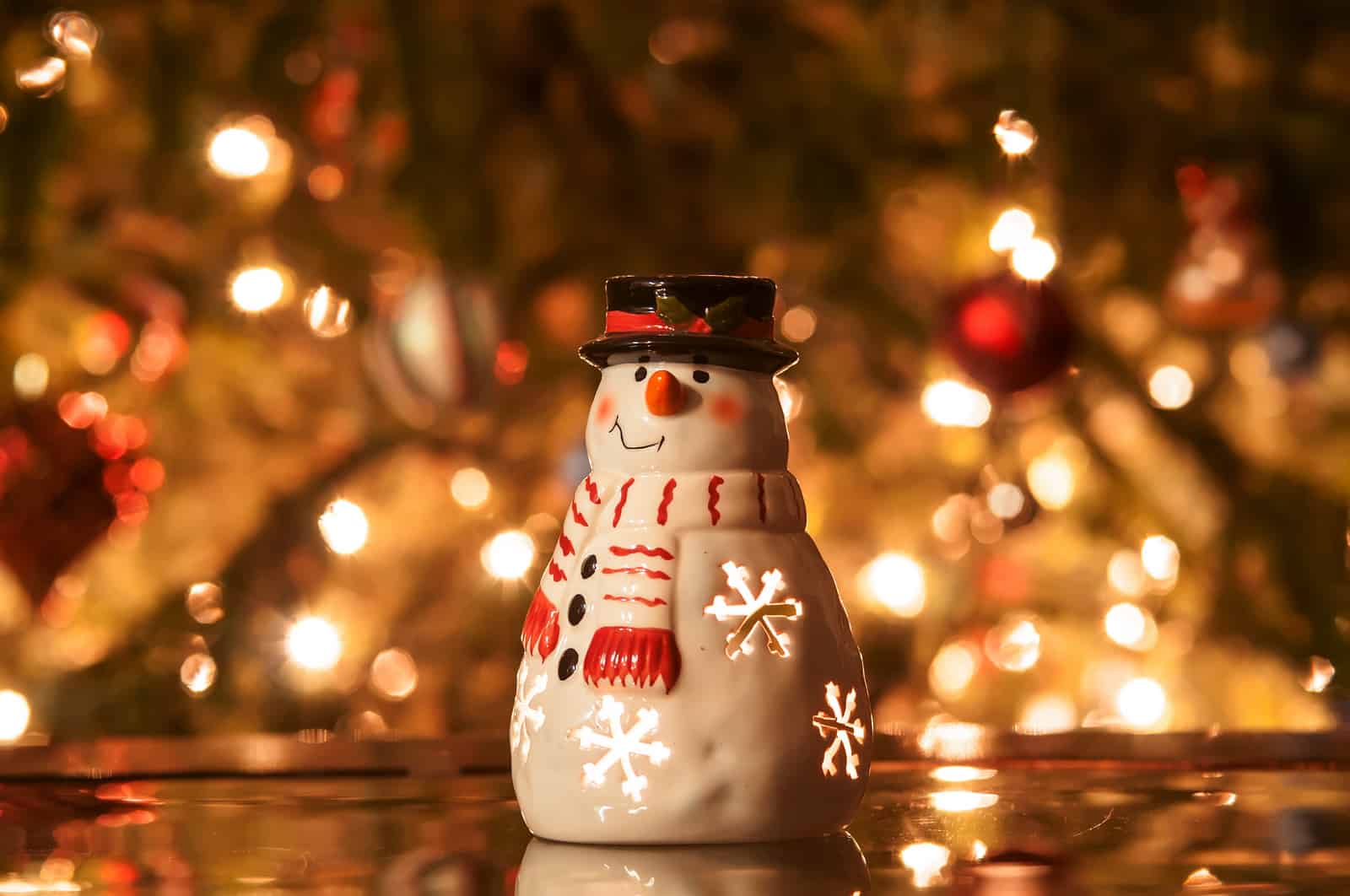 No matter how organised you are, Christmas shopping can cause a bit of a panic. With less than 30 sleeps to go, we wondered what's it like preparing for the festive season for some of our most popular independent sellers here in the Vale. We spoke to some of our favourite Business Customers here at Masons Self Storage to see how they're getting ready for Christmas.
Louis and Rhys, from Barrybados, describe how at this time of year, they begin to see a huge increase in the local trade, both in the shop and online. Their customers are beginning to purchase Christmas presents and quirky stocking fillers. Interestingly, their trade also picks up between the end of September and March, as dog walkers take to Barry Island and pop in in passing. From Christmas jumpers, hoodies and towels to window stickers, Barry residents are keen to show their love for Barry during the festive season. It's not only Barry locals that are interested in Barrybados' wares, in fact they have shipped Barrybados products as far as Australia!
But what do these brands do with all of their extra stock in the lead up to Christmas? Louis explained how once Barrybados stock took over his and his brother's spare room, it was time to free up some space. Which is when he found Masons Self Storage. Accessible 24/7 (even on Christmas eve!), based just 10 minutes from Barry & Penarth and offering a professional, personal service, we're ready for the Christmas rush!
James Mason, our Marketing Manager, reveals how every November we get a rush of parents looking for a space away from home to store those larger gifts. From dollhouses and bikes to the latest games' consoles, we have stored it all. Mrs Jones from Penarth has been a customer with us for several years, every year she signs up for a unit in the lead up to Christmas, allowing her to free up space at home as well as hiding gifts from the prying eyes of three small children at home and a dog that's excited by wrapping paper! 'It just makes my life so much easier and means that we won't have a repeat of the year our puppy opened all of the presents a week before Christmas!'.
We spoke to two of our other Business Customers to find out more about how they use Masons to prep for Christmas, storing their additional stock and taking advantage of 24/7 accessibility, 365 days a year. In particular, our new Business Zone, with wider corridors perfect for palleted stock and complete with a business lounge with free WiFi, work spaces and refreshments are perfect for sellers on the go in this busy period.
Andrew from Haya Ltd, has been storing his additional stock with Masons Self Storage for over a decade! As a seller of excellent remote-control toys, business for him at Christmas is booming. In particular, model tanks sales, within the UK and internationally increase by over a third at this time of year. Delivery services are also busier at this time of year, so there's a lot of pressure to get parcels despatched early. Andrew's advice is order early!

Jimmy from Leake's Luxuries is also preparing for Christmas; a new customer of Masons Self Storage, he was drawn to the facility as Leake's Luxuries expanded and he had more stock than they could store in their Cardiff office. With over 1,000 products on the website, they sell a wide range of toys, including character toys and licensed items at affordable prices. Jimmy delivers locally within the Vale every Friday and posts nationally every day.
With such a wide range of diverse and independent brands here in the Vale, it's not too late to pick up the perfect present for your loved ones, whilst also supporting our local economy!
Whether you're a business looking for some space to store your additional Christmas or looking to free up some space at home like Mrs Jones, why not see if Masons Self Storage can help? With units in a variety of sizes, 24/7 access all year round and based just 10 minutes from Penarth and Cardiff Bay, Masons are here to help make Christmas simple.
If you are in need of domestic or business storage, get in touch with the team by emailing: info@masonsselfstorage.co.uk or calling: 0800 533 5708.